Inventory Package for Construction Management
Inventory Management Software for Construction companies
The Inventory Management Software for Construction companies is specially designed to meet the requirements of medium sized and corporate enterprises. A well organized Business house needs to maintain timely and accurate information about receipt of goods, consumption, Transfer between sites and status of stock at any point of time. A precise inventory control system is required to manage the above operations smoothly and accurately.
g-net solutions Inventory Management Software for Construction offers the following software components:
Bill of Material.
Enquiry,Quotation and Purchase order.
Inventory
Transfer between sites
Machinery and Equipments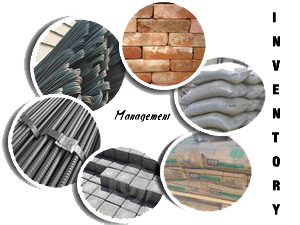 Features :
Current inventory value, current quantity on hand.
Comparison between actual and budget.
Follow up from requirment ( MRN) to receipt of the goods ( GRN).
Stock Transfer from one location to another with ease.
Save Time by Automating Inventory Tasks.
Multiple sites and warehouse locations.
Machinery and equipment tracking.
Powerful reporting system.